Welcome!
Featured here is some of our editorial, commercial, advertising and promotional photography.
Should you wish to utilise any of our library images, please get in touch with your requirements. We carry out commissioned work entirely to your specifications.
The pictures on the website are only low-resolution examples designed for web usage and speedy loading. All our finished prints are made to the highest and most exacting standards from high resolution original digital files utilising some of the best technology and facilities available.
In addition to editorial photography for national and local publications we are also engaged in the following:
*Events photography
*Portraits
*Weddings
You can find more details here:
http://www.PrinciplesPhotography.co.uk
Our landscape portfolio containing many wonderful views in the UK and abroad are to be found here:
http://www.PrinciplesImages.co.uk
and our specialist music / band photography is located here:
http://PrinciplesPix.co.uk
We hope you enjoy looking and remind you that most pictures are available to purchase in large format.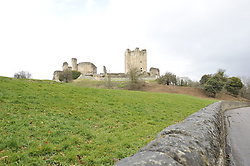 News
No news stories have been added yet.
Gallery
Manchester Mayfield

(Contains 8 photos)
The soon to be redeveloped Mayfield station, built in 1910 to ease capacity at the adjacent mainline terminus that is now Piccadilly station, at a time the Styal line was increasing usage, is now derelict and itself up for redevelopment.
Manchester Great Northern Goods Warehouse Tunnels

(Contains 6 photos)
Hidden deep in the bowels of Manchester beneath the Great Northern Goods Warehouse (Yes, Great Northern!) and Manchester Central Station is the hidden gem of the former Manchester and Salford Junction Canal.
Twenty First Century Changes

(Contains 1 photo)
The Deltic Executive Railtour 6th May 2017

(Contains 5 photos)
Railtour from Burton to Leeds and Hull then Deltic hauled via the GN/GE Joint Line and eventually to London Kings Cross with Mk 2 A/C stock. Seen here at its destination in London.
Deltic 50th Anniversary Railtours 4th-6th March 2011

(Contains 9 photos)
Spitfire Railtours in conjunction with Martin Walker and Beaver Sports (Yorkshire) Ltd laid on a railtour from London to Edinburgh and back on 5th March 2011, with positioning moves on the preceeding and following days from Preston to Euston and back for the benefit of the followers.

Here are a selection of photos from the tour(s):
Deltics

(Contains 4 photos)
For many years the backbone of British Rail's East Coast service; still fulfilling a role on the East Coast route and elsewhere in 2010, long after BR considered them life expired.
Mazey Day

(Contains 6 photos)
Barrow Hill

(Contains 22 photos)
A former railway depot that has been transformed in the last 10 years into one of the most active locations for renovation and repair of mainline and other traction, by a number of operators.

Photographically there is much more than just locomotives to capture!
King's Cross

(Contains 5 photos)
The Cubitt designed GNR terminal is the southern terminus for the East Coast Mainline from Edinburgh, Newcastle, York and Leeds.
Peterborough

(Contains 1 photo)
Retford

(Contains 9 photos)
Located south of Doncaster on the main Edinburgh London, East Coast Main Line. Retford is a small market town that once boasted a proud railway history including a flat crossing between the Great Northern and Great Central railways, two engine sheds and a large railway employed population.
Doncaster

(Contains 2 photos)
GNER

(Contains 3 photos)
One of Britain's best loved train companies became a victim of over enthusiastic franchise bids and financial turmoil at the parent company Sea Containers.
Here are a few pictures taken on the final night of GNER train services on the East Coast Mainline.
Pathfinder Railtours

(Contains 12 photos)
Pathfinder are an established railtour provider with tours to destinations all over the network.
Electric Traction Limited

(Contains 20 photos)
GBRf Railfreight

(Contains 6 photos)
1970s

(Contains 3 photos)
London Underground

(Contains 3 photos)
London Underground celebrates 150 years of its existence in 2013 and the use of a period steam loco and stock underground was quite and amazing site to regular travellers.
Bombardier Central Rivers

(Contains 4 photos)
PLEG organised a number of shuttle tours around Bombardier's Central Rivers facility near Burton on Trent on 11th June 2011 in aid of Macmillan Cancer Relief. Here are a few pictures from the day.
D.B. ICE at St Pancras

(Contains 8 photos)
For one day only......

A DB Inter City Express train was dragged to St Pancras for display to the media and to launch DB's proposed services to Germany via the Channel Tunnel in 2013
East Midlands Trains

(Contains 2 photos)
EWS / DBS

(Contains 10 photos)
Freightliner

(Contains 10 photos)
Grand Central

(Contains 1 photo)
Hull Trains

(Contains 4 photos)
Tornado

(Contains 16 photos)
Britain's newest locomotive and a steam engine at that! Here are a few shots of it's early exploits on the mainline.
LNER A4 Pacifics

(Contains 12 photos)
LNER Steam Gala - Barrow Hill 09

(Contains 18 photos)
60103 Flying Scotsman

(Contains 1 photo)
Oliver Cromwell

(Contains 9 photos)
Heading 'The Great Northern' railtour from Cleethorpes to London Kings Cross on Saturday 28th February brought out the crowds, but not quite as many as Tornado a few weeks earlier.
Advenza Freight

(Contains 4 photos)
Cotswold's former freight operating venture, wound up in October 2009
Fastline Freight

(Contains 1 photo)
First Capital Connect

(Contains 9 photos)
FCC operated into Moorgate, but as part of the improvements and streamlining of the track work on the through route, it was decided that Moorgate could be served by LT rather than both LT and FCC.

A farewell evening and final trip was arranged with commemorative tickets and celebrations being supported by senior FCC management team at the venue for the final train from St Pancras.
London Midland

(Contains 3 photos)
London Overground

(Contains 6 photos)
London Overground the latest and logical addition to the world renown London Underground brand, now has new stock to match.
National Express East Anglia

(Contains 1 photo)
National Express East Coast

(Contains 29 photos)
Network Rail / Infrastructure

(Contains 14 photos)
Network Rail is responsible for the track, structures and much more, all essential to keeping the railways running.
Network Rail ECML Bridge 307 Replacement

(Contains 13 photos)
Christmas Day and Boxing Day 2010 saw Bridge 307 replaced over the Chesterfield Canal. The original bridge was removed on Christmas Day and work on the supports and parapets continued through the day ready to receive the new bridge in the evening.
National Railway Museum

(Contains 8 photos)
Northern Rail

(Contains 2 photos)
Scotrail

(Contains 1 photo)
Southern

(Contains 2 photos)
South Eastern Snow

(Contains 3 photos)
Early December brought heavy snow to parts of Britain, crippling much rail travel.
Skyfall

(Contains 2 photos)
An East Coast class 91 hauled set utilising 91107 (as 91 007) and 82231 DVT on the rear has been revinyled in a promotional livery for the release of the Skyfall DVD

The train is seen on its inaugural run from London Kings Cross as 1Z07 to Edinburgh, taking a rest in Babworth loop near Retford on Saturday 16th February 2013 with an invitation press special.
Stone Traffic

(Contains 1 photo)
St. Pancras

(Contains 7 photos)
Restored to create one of the most instantly recognisable and historic stations in the World, St Pancras serves International, Midland, Thameslink and now South Eastern areas.
CD Rail

(Contains 5 photos)
An interesting diversion from UK railways is the scene over in the Czech Republic.
Foreign Climes

(Contains 10 photos)
Conisbrough

(Contains 2 photos)
Conisbrough (once called Conisborough), and having infamy as the Top Gear's Jeremy Clarkson's origin.